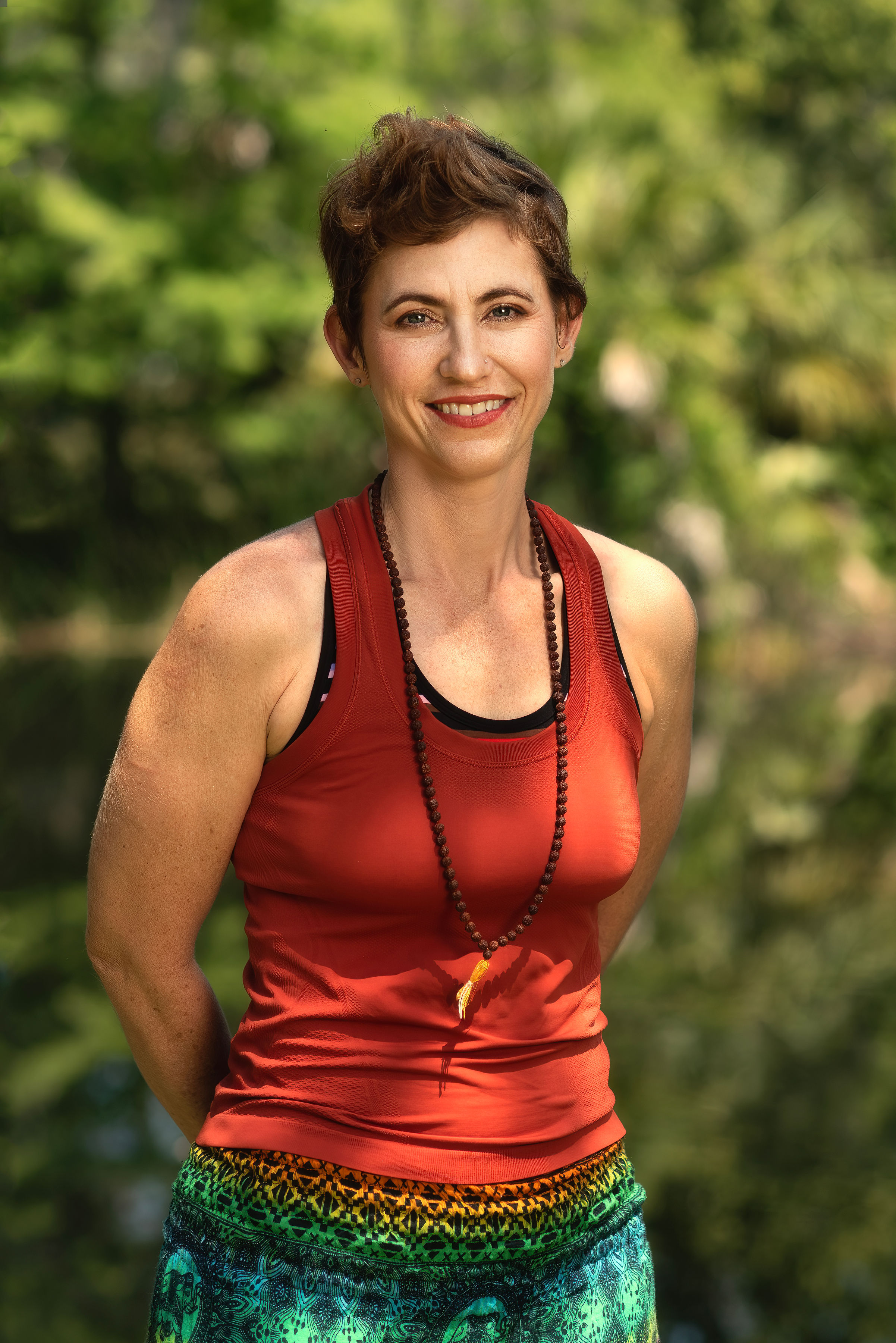 Would you like to:
Deepen your personal practice of yoga,
Gain an understanding of the philosophical roots of your practice, and,
Learn how to be a yogi while living in and contributing toward this material reality we find ourselves in?
Then this apprenticeship is for you!
While we will thoroughly cover yoga asana (postures), including anatomy and physiology, the focus will be on incorporating yogic practices and ethos into everyday life.
This program is a Yoga Alliance Certified Teacher Training that can be completed at your own pace. It is recommended as a 20-week (approximately 5-month) course, but may be completed in a longer or shorter time period.







Welcome!
In this 5 month online RYT-200 yoga apprenticeship program you will:
Learn essential yoga practices both on and off the mat,

Delve into the spiritual teachings at the heart of yoga,

Gain the necessary tools to begin or enhance your yoga teaching, and,
Embark on your own inner journey!
Lifetime access to 20 weeks of practices, class videos, assignments, and reading materials;
Access to private Facebook and YogaLawyer website groups for direct feedback and support from Kelli and the community;

Access to live online practice sessions with Kelli;

PDF copy of the Sister Lotus Yoga Training Manual;
Authorized individual access to copyrighted materials from some of the best yoga sources;
Five (5) personal check-ins with Kelli by phone or web conference;
RYT-200 Yoga Alliance Certification upon course completion.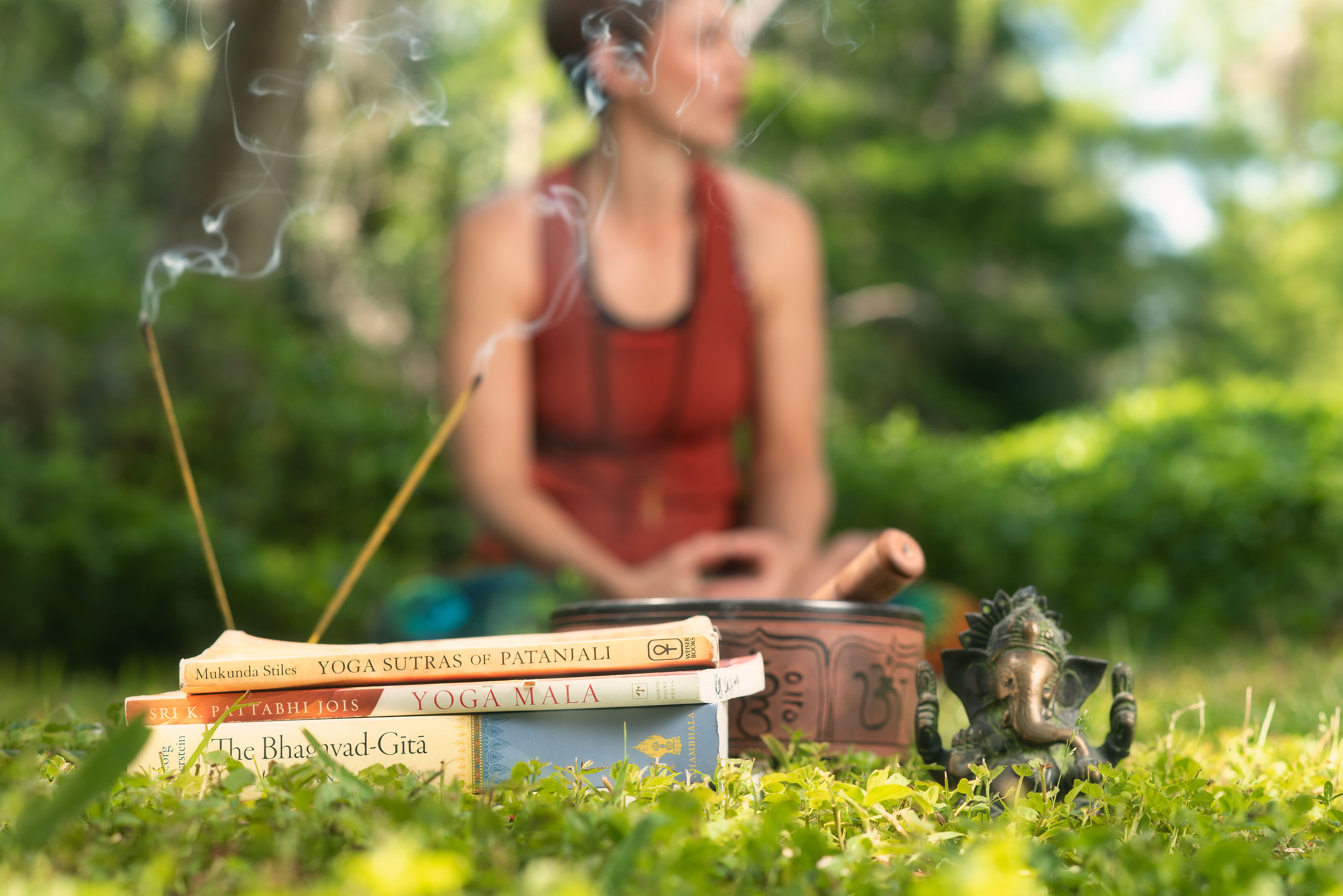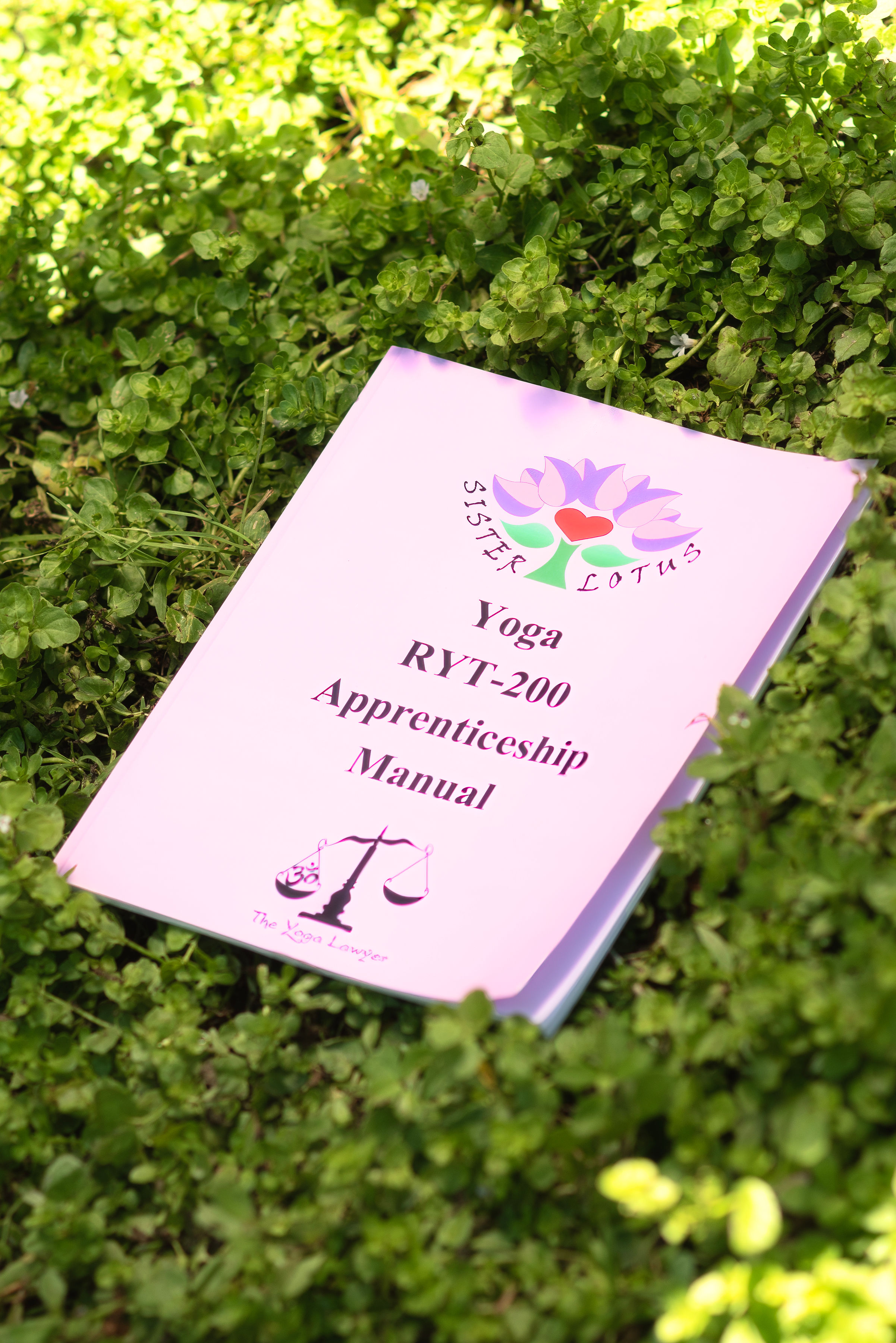 Program cost and book list:

The cost of this program is $799 as a one-time payment, or $177 paid monthly for 5 months. Scholarships are also available, use this link to apply.
The cost includes everything listed above under "included in course." It also includes the cost for each student to obtain authorized use of certain copyrighted materials from other amazing teachers. In addition, a portion of every course purchased is donated to local charities.
Also, you will need to purchase or otherwise acquire your own copies of the following reading materials:
The Ashtanga Yoga Practice Manual by David Swenson
Yoga Mala by Sri K. Pattabhi Jois
The Yoga Sutras of Patanjali (its ok if you have a different translation and a free website version is linked here)
The Bhagavad Gita (again, its ok if you have a different version and you may find one free online).

Sister Lotus Yoga Training Manual (a pdf copy is included in the course, but you may find it nice to have a physical copy).

About Kelli Hastings, a/k/a "The Yoga Lawyer"...
Kelli is a yoga teacher, author, homestead farmer, artist, and lawyer with over twenty years of experience as a civil litigator and yoga instructor.
The personal tragedies of losing her brother and father 6 months apart to cancer in 2010 sparked within her a re-awakening. Her journey led her deeper into the practice and study of Yoga, and then to India. Kelli spent about six months total in India, over the course of 3 years. In India, Kelli connected to and felt deeply the Love that permeates all of existence. It transformed her and set her life on a different trajectory - from a material-minded, overworked attorney to a more fully integrated, spiritual human being.
She has studied Ashtanga Vinyasa Yoga at its source in Mysore, Karnataka India, and is an E-RYT with thousands of hours of yoga teaching experience. Her school, Sister Lotus Yoga, is a registered yoga school with the Yoga Alliance, though her focus is not on the physical practice of yoga asana, but the integration of yoga practices and principles into everyday life.
Kelli's award-winning first book, "Rotten Minerva: Be an Unruly Warrior and Embark on a Spiritual Quest" is available in print at all major retailers, and is now available as on Audible as an audiobook read by the author!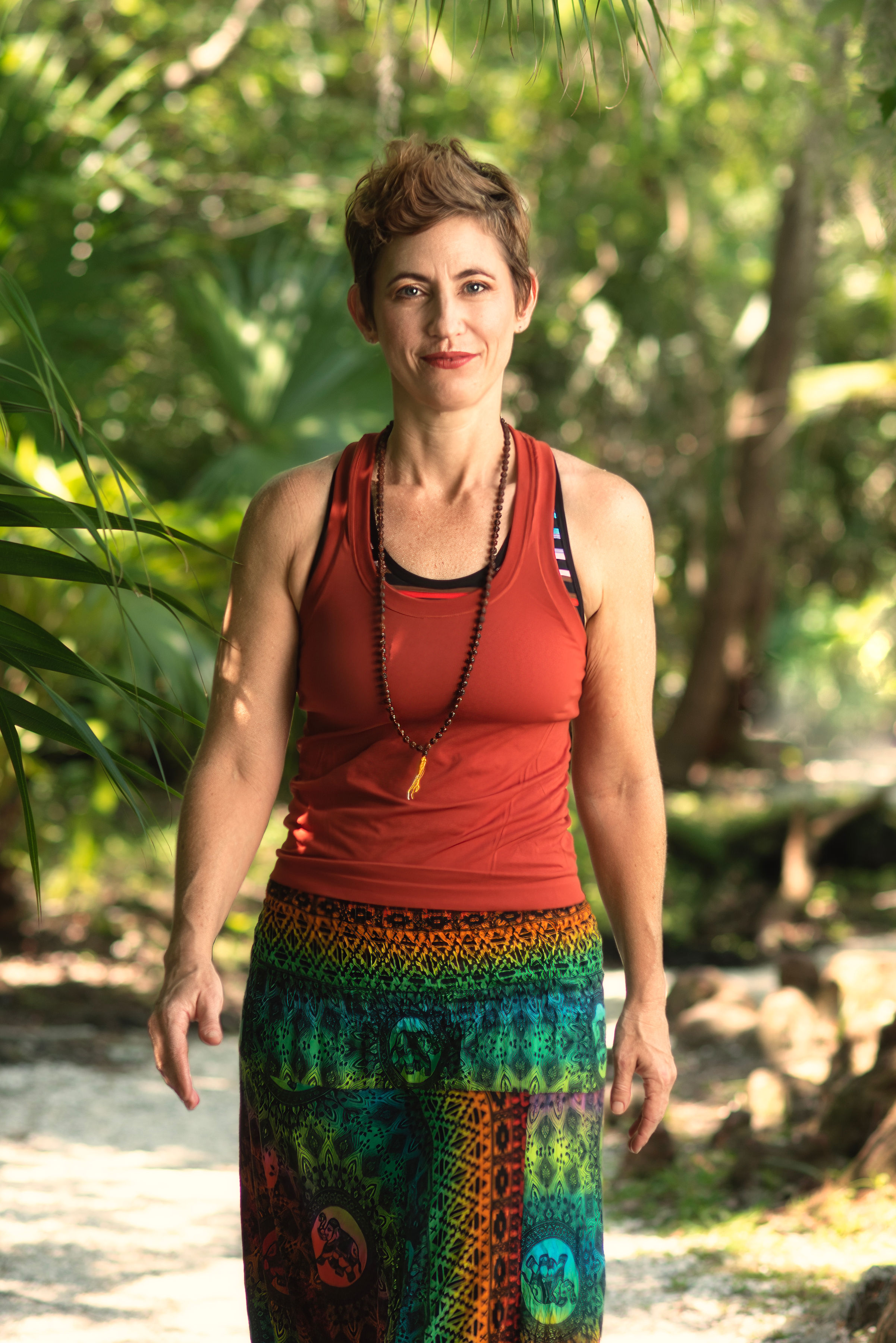 Check your inbox to confirm your subscription
Available Courses
Kelli offers the following courses for enrollment. Check back frequently as more courses are being added!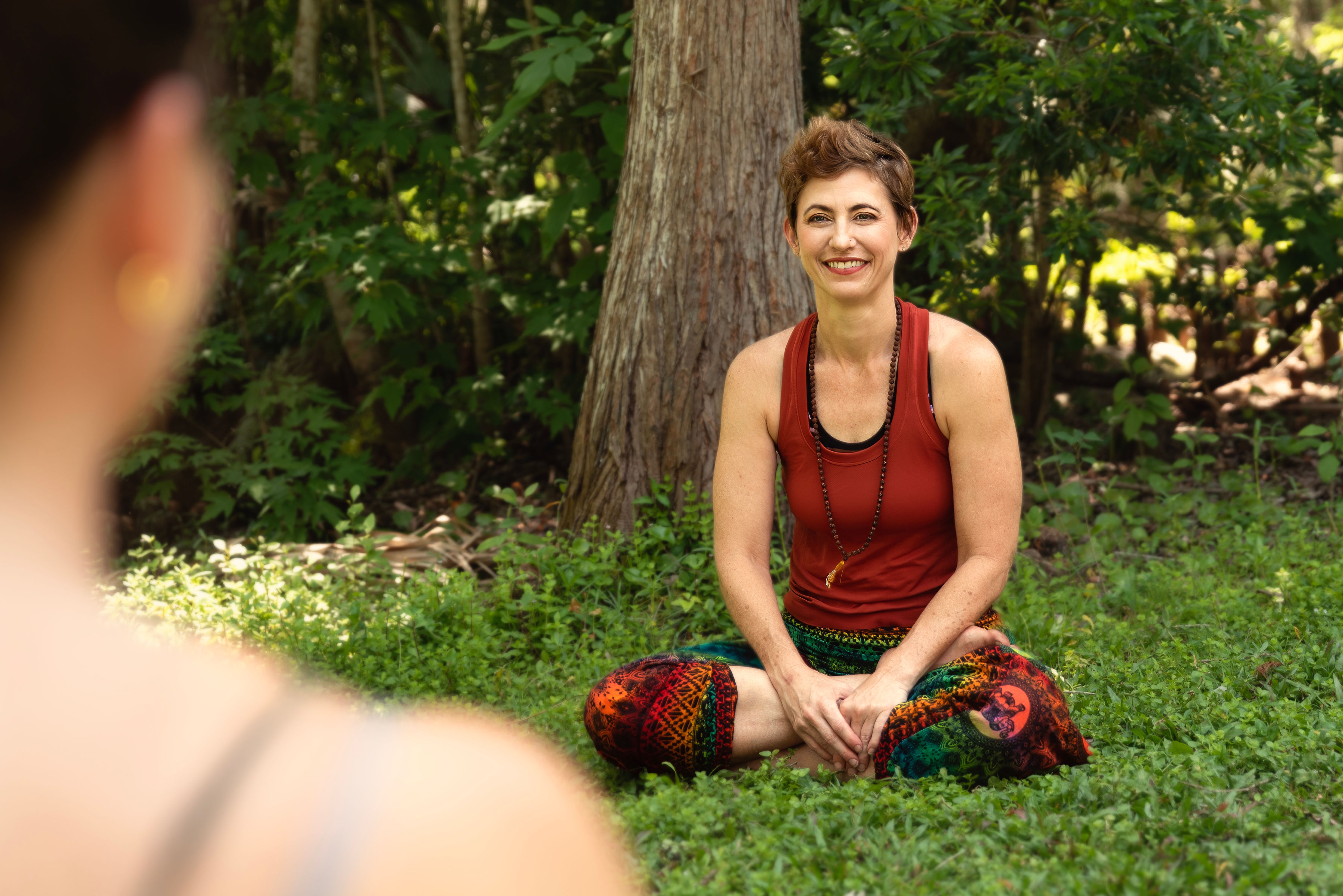 Student review: Rosa from Longwood, FL

"Finding Wholeness should be every one's business. If you look at human interactions you will notice that we are truly not done evolving.
"It was fascinating that at the time of most struggle for others I discovered Kelli Hastings: RYT 200 Apprenticeship class open the doors of pure bliss for me. I was able to learn the eight limbs of Yoga. The Actual Ashtanga according to the Mysore traditions. Applying these to my regular life came naturally with this class. It included a deeper understanding of The Yoga Sutra and the Sage Patanjali. And the Asanas will make you sweat but not the typical Superficial "Power Yoga" Western version of sweat.
"The most appreciative part of the class is to actually find someone that practices what she preaches all the Yamas. I'm not going to tell you what it means go find out in the class!"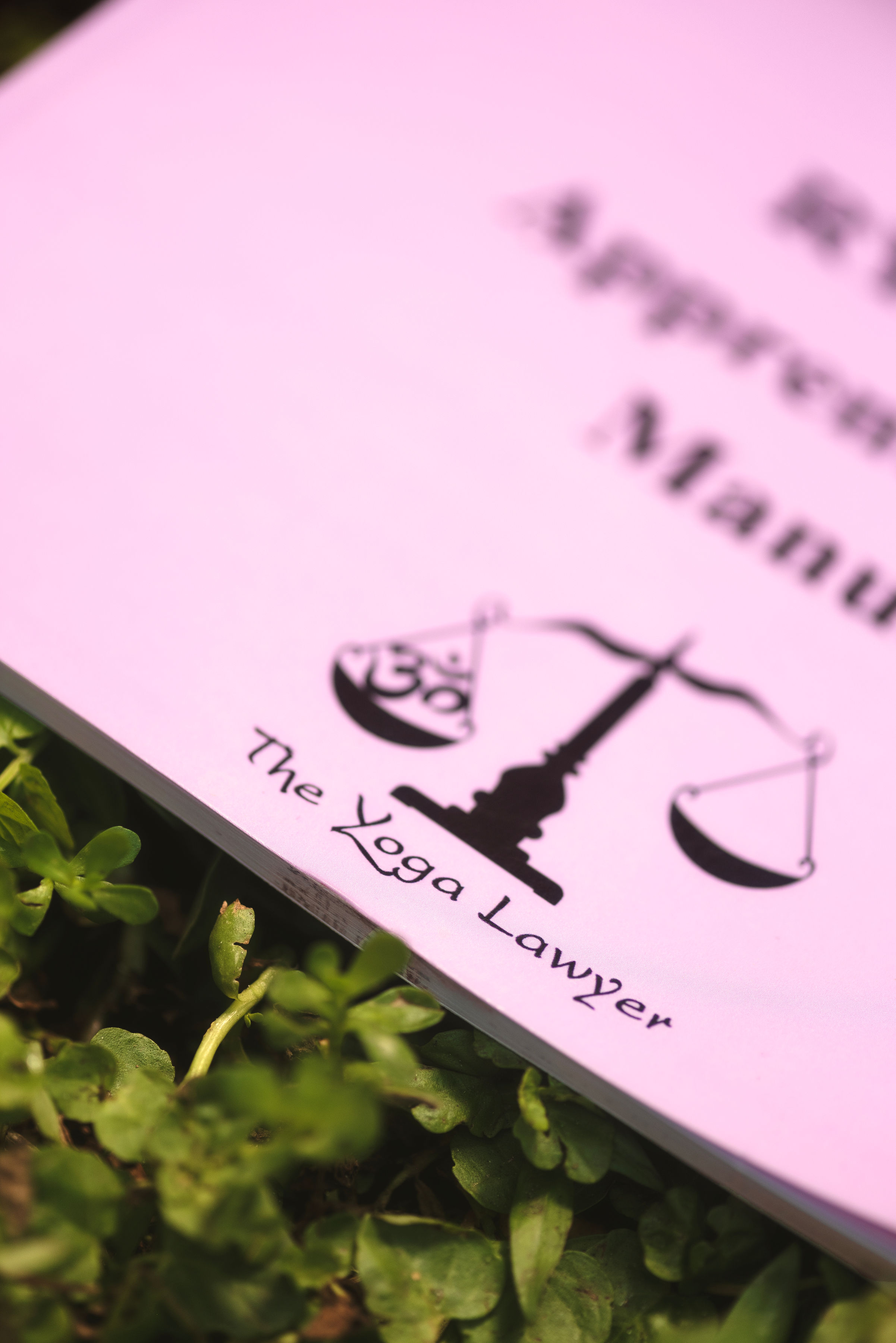 Student review: May from Delray Beach, FL

"I've become more dedicated to my practice in these crazy times- all thanks to Kelli's encouragement."